Why CEDE?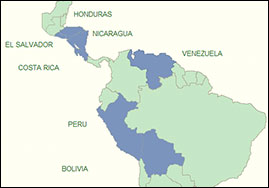 CEDE is a Non Profit Organization that has been working in the Latin American Region for over 15 years in sustainable development and environmental issues, through participative and inclusive methodologies.



CEDE takes a holistic approach to development issues by promoting awareness and action by all involved parties.
Services


CEDE's strength comes from the combination of its long trajectory in international development and its excellent staff that come from different expertise areas, thus giving it a unique approach that makes it an agent of change.



Rural Development and Environment


Education and Training


Technical Assistance


Audiovisual Production


Knowledge Management